www.crankalicious.com
Born from a wealth of experience in car care products, with many awards to their name, Crankalicious was created to combine their passion of cycling with their knowledge and expertise in automotive detailing.
Seeking to create the best, most technically-proficient products possible, using the best quality ingredients they can find. Crankalicious try to present them in the most convenient, ecologically-sound packaging. And they're handmade in small batches, in a small Essex town, not far from Stansted airport in the UK.
As keen cyclists, you will often find the Crankalicious team trying to climb a mountain, riding a sportive or tackling challenges they're never entirely sure they'll finish. But they enjoy the journey...
It's this knowledge of cycling, in all its forms, that brought the desire to create a range of products that they'd be proud to share with fellow cyclists.
Product Filter
Crankalicious "Special Stages" Gift Box
Crankalicious "The Classics" Gift Box
Crankalicious Carboniferous Matt Detailing Spray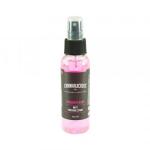 Crankalicious Crisp Frame Hybrid Frame Wax
Crankalicious Digit Mitt Wax Applicator
Crankalicious Enduro Long Lasting Frame Sealant
Crankalicious Epic Hide Leather And Vinyl Cleanser
Crankalicious Gumchained Remedy High Performance Chain Cleaner
Crankalicious Like Pneu Specialist Tyre Cleaner
Crankalicious Limon Velo Grease Gunk & Grime Remover
Crankalicious Madam Palm Wash Mitt
Crankalicious Mayo Jaune Intensive Frame Polish
Crankalicious Mud Honey Foaming Bucket Wash
Crankalicious Pineapple Express Rapid Acting Bike Cleaner
Crankalicious Rotorissimo Brake Cleaner
Crankalicious Science Friction Ceramic Chain Lubricant
Crankalicious Shock Treatment Lithium Fork Grease