Crankalicious Carboniferous Matt Detailing Spray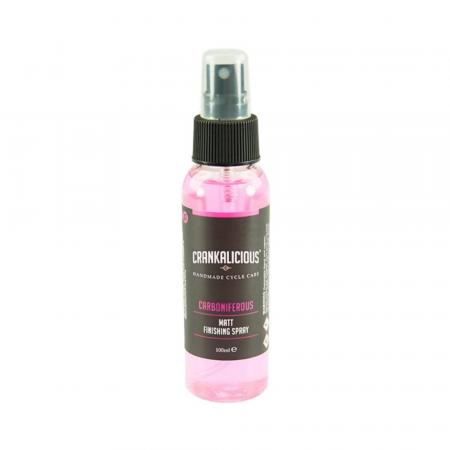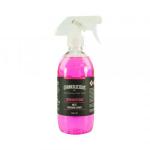 ( Click to Enlarge )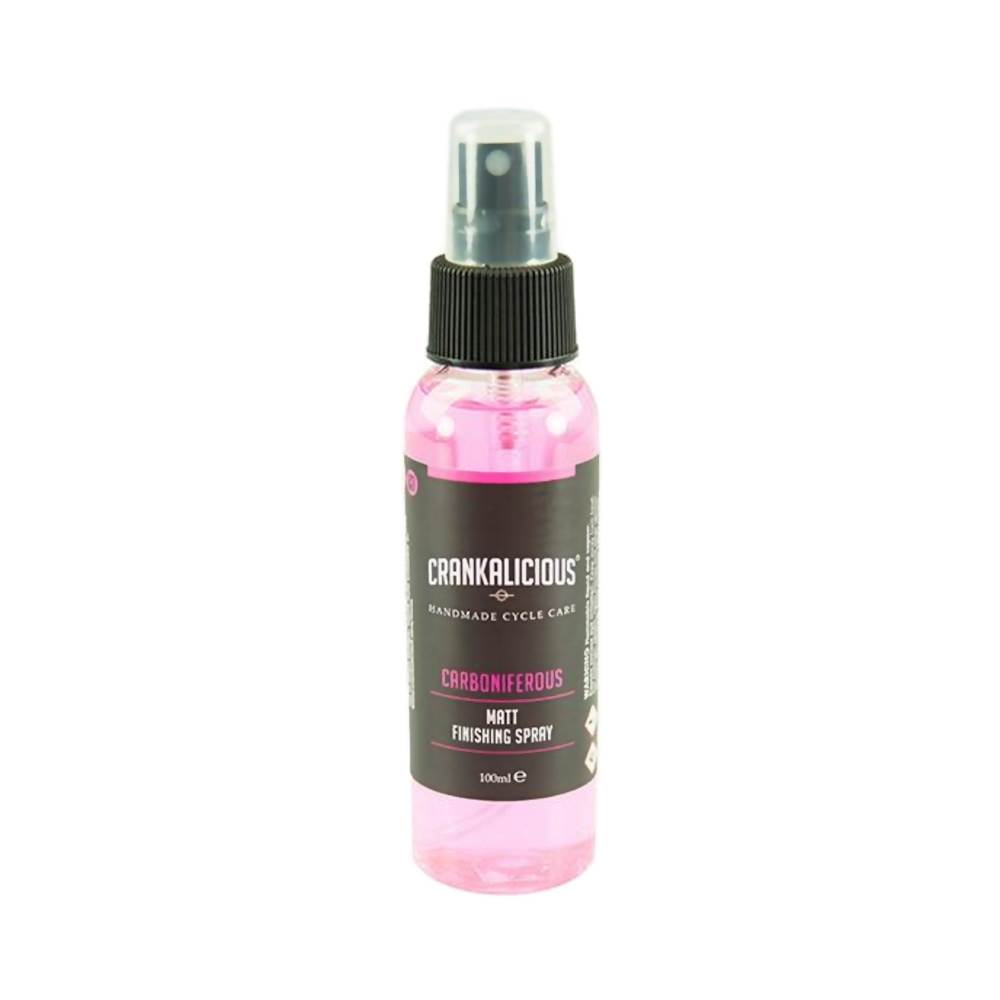 This gloss-free detailer is designed to remove dust, fingerprints, and unwanted products from matt finished frames, including uncoated carbon fibre.
Carboniferous is ideal as a final touch detailing spray for your matt finished or naked carbon fibre frame. It is designed to remove dust, light dirt, and fingerprints but leave no residue at all, thus preserving the unique matt finish. Can also be used on gloss surfaces, hard plastics etc for a stunning streak free finish.
Many other cleaning products will leave behind a glossy sheen which ruins the look of a matt finished bike. Preserve that original look by using Carboniferous from Crankalicious. For a more detailed guide to maintaining the matt finish on your frame, take a look at this detailing guide put together by the guys at Crankalicious.
Carboniferous is available in a large 500mL spray bottle for at home as well as a great small and portable 100mL spray bottle
Take care when cleaning stickers/decals. If unsure of results, test on an inconspicuous area first.
INSTRUCTIONS
Spray Carboniferous onto a soft lint free cloth
Apply to your matt finished or naked carbon frame
Product evaporates during cleaning
Leaves no residue (preserving matt finish)