Oxford Tyre Scrub Brush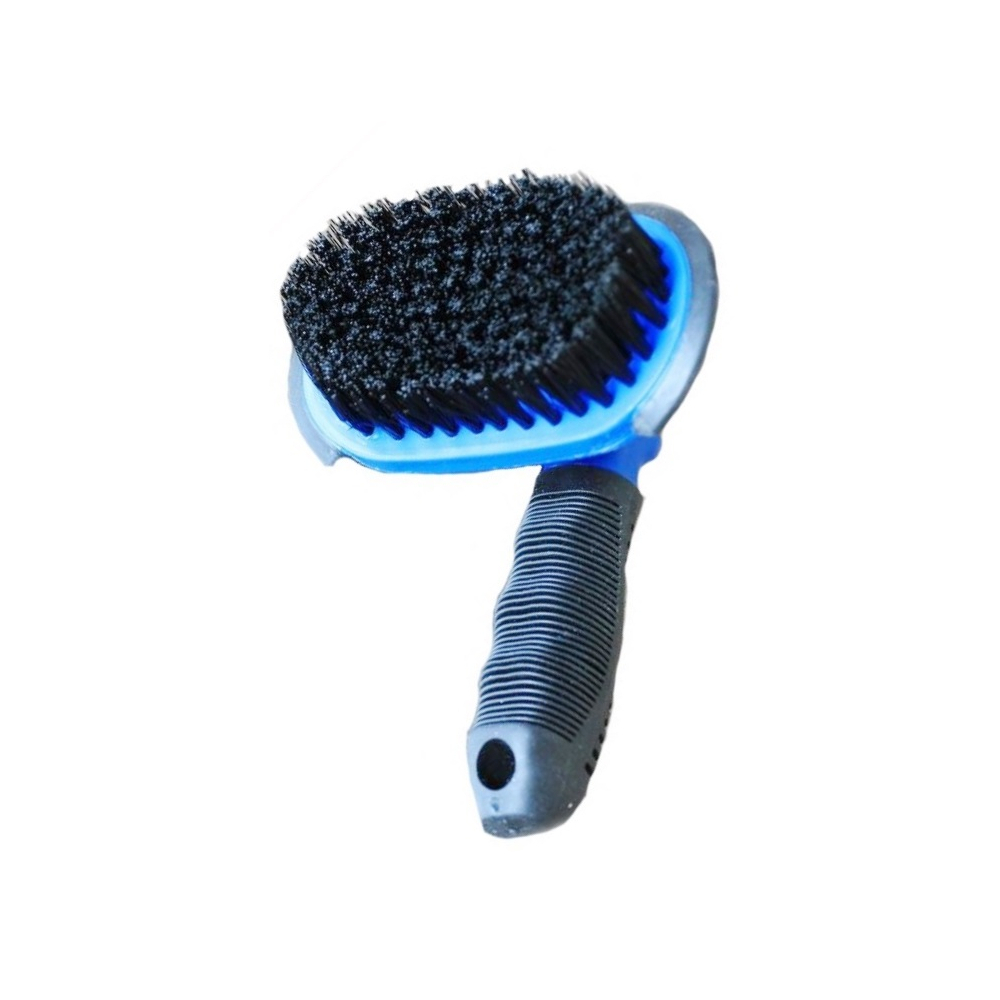 With its curved head the tyre scrub brush from Oxford Products is universally compatible for thoroughly cleaning any and all bike tyres. The curve conforms to your tyre and provides even bristle pressure across the entire tyre instead of just in the centre like a flat brush head would. The durable nylon bristles are strong and effective at scrubbing and have a long lifespan.
The Oxford Tyre Scrub Brush also features an impact resistant handle with a peg hole for hanging as well as a rubberised edge around the brush head to protect your frame from accidental damage when cleaning.
FEATURES
Curved head designed specifically for cleaning tyres
Tough, impact resistant handle
Rubberised impact zones
Durable nylon bristles